Dominica braced for Hurricane Maria on Monday as the "potentially catastrophic" Category 5 storm bore down on the island nation, packing winds of 160 mph.
Residents flocked to supermarkets to stock up on essentials as island officials warned people living in low-lying areas or along rivers to move to high ground.
"Just ready to ride out storm at best. With a little prayer on the side," said school teacher Dominica Leandra Lander, a former Miss Dominica.
Lander collected water, charged her electronic devices and ensured her important documents were safe.
"My work place is secured and so is my home," she said.
The island's airport and ports have been closed, and the local water company shut down its systems to protect its intake valves from debris churned up by the storm.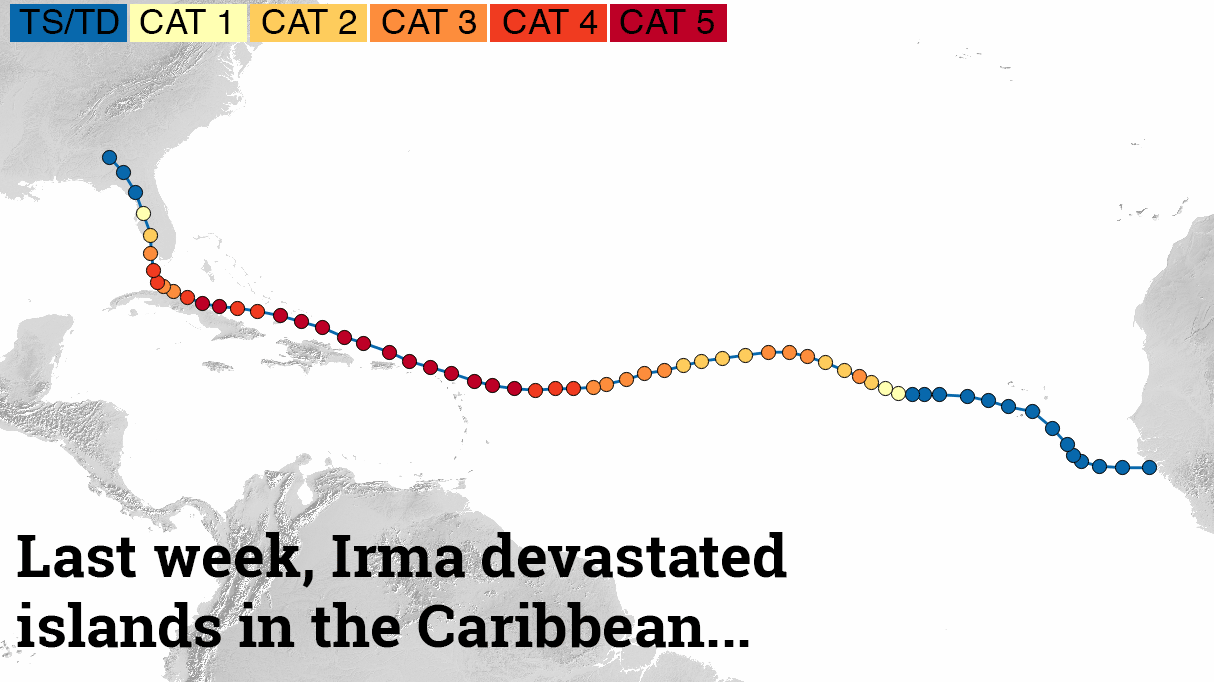 The government opened all the island's shelters.
Dominican Prime Minister Roosevelt Skerrit warned residents to be especially cautious.
"Let us take it seriously and use the time that we have to prepare ourselves adequately," he told a news conference.
Islanders still remember the massive destruction and death caused by David, another Category Five hurricane that struck in 1979.
The US National Hurricane Center said Maria's eye was just 15 miles east-southeast of Dominica at 8 p.m. ET Tuesday.
It comes less than two weeks after Hurricane Irma struck the nearby island of Barbuda as a Category Five hurricane, carving a path of death and destruction across the Caribbean and the US state of Florida.
Maria brushed past Barbados and Saint Lucia and was between the French island Martinique and Dominica as it moved west-northwestward.
In rain-lashed St Lucia, flooding, mudslides and power outages were reported in parts of the island.
"So far, we have received no reports of injury or deaths but the true situation will only be known after the all clear is given," said the island's director of emergency management Velda Joseph.
Back in Dominica, business owners could be seen boarding up their properties earlier in the day, as they prepared to ride out this storm.
"Secured my dogs, rabbits and chickens. Boarded up the windows and we are hunkered down in our basement apartment," musician Michele Henderson told the New York Times.