Last weekend on the show, Kurt Andersen spoke with Roland Kelts, the author of Japanamerica, about how artists in Japan are reacting to the crisis there.
Kelts introduced us to Takehiko Inoue (the artist behind the manga Slam Dunk). Since the quake, he has posted several smiling images a day in support of the victims and to lift the spirits of his countrymen. (See a slideshow below.)
Kodansha's Morning and Morning 2 magazines have culled work by a dozen prominent artists, including Naoki Urasawa (Monster, 20th Century Boys). (via Anime News Network)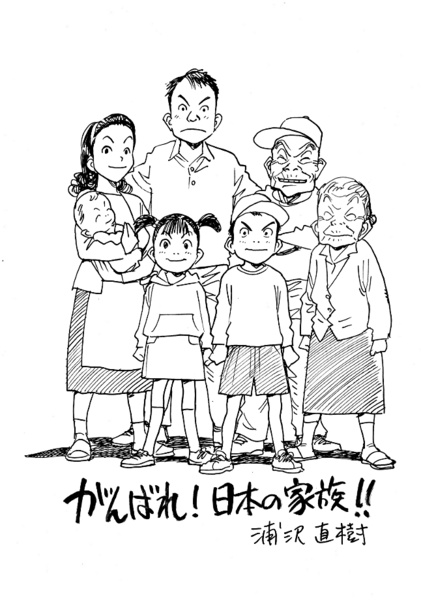 "Stay strong, Japanese families!!"
Artists are also using their work to disseminate information within Japan. A rather charming animated video (which only can be viewed on YouTube) gently helps children understand the dangers of nuclear exposure from the Fukushima reactors by comparing them to a little boy with a "tummy ache."
Slideshow: Takehiko Inoue's Smiles