It was a lonely weekend for Russian President Vladimir Putin at the G-20 summit in Brisbane. The summit offers an opportunity for world leaders to relax, make world-changing decisions, and pose for awkward photos — unless you're Putin. The reason? A showdown between Putin and the Western countries angry at him for stirring up trouble in Ukraine. Australian Prime Minister Tony Abbott, US President Barack Obama, and UK Prime Minister David Cameron all had sharp words for Putin. It was almost enough to make you feel bad for the guy. Almost.
Both the US and the EU have leveled sanctions against Russia over tensions in eastern Ukraine, where pro-Russian separatists have been fighting with Ukrainian security forces since late February. More than 4,000 people have been killed since the conflict started. Despite a ceasefire, fighting continues. 
Much like in the "girl world" of Tina Fey's 2004 film "Mean Girls," digs in the world of diplomacy are often subtle, catty, and manifest themselves in strange ways at summits where leaders play political hardball and then cuddle with koalas within hours of one another. 
The cold front at this past weekend's hottest party started when Putin was met with a welcome less-than-fitting for a G-20 head of state. While Australia's governor general and attorney general greeted President Obama and China's Xi Jinping upon their arrival, Putin was instead welcomed by the country's assistant defense minister. It was a subtle dig, and if you're a guy that's been prime minister, president, prime minister, and president, you know that there's only way to handle a jab like this: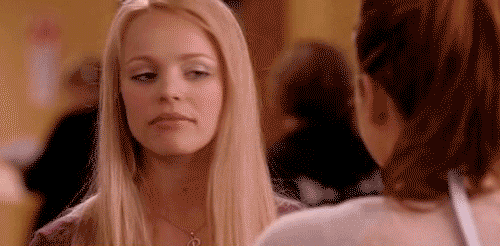 Even though Abbott had previously threatened to violently confront Putin over the downing of Malaysia Airlines flight MH17 during the summer, he was all tight smiles when he welcomed the Russian president formally.
Anyone a Russian body language expert? President Putin meets Tony Abbott before the world's cameras in Brisbane #G20 pic.twitter.com/vdMLqwp8qv

— Jennifer Rajca (@jrajca) November 15, 2014
During the APEC conference in Beijing last week, Abbott called on Putin to apologize for the tragedy, where 298 passengers were killed, including 38 Australians. The Kremlin has denied the allegations, and Russian state television responded by releasing "evidence" that Ukraine was behind the attack.
Canadian Prime Minister Stephen Harper decided to take a more direct approach, offering these words during a handshake with Putin: "I guess I will shake your hand but I have only one thing to say to you: You need to get out of Ukraine." 
A greeting that could only be summed up like this: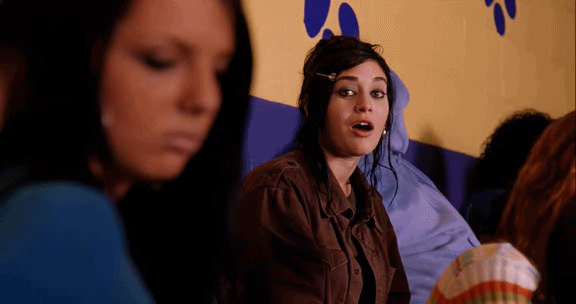 Abbott and Harper, of course, weren't the only ones who went after Putin. Germany, the United States, the United Kingdom, and France all had strong words for him, as well. The message was clear:
If threats of tighter sanctions didn't do the job of showing Putin that western leaders were serious about Ukraine, lunch certainly did the trick. At a barbecue held during the summit, Putin was spotted sitting across from just Dilma Rousseff at a large table. Rousseff seemed to be more focused on her tasmanian ocean trout than her lunch partner. Al Jazeera journalist Andrew Thomas described Putin as "isolated" at lunch, and this video will only help you relive the nightmares of having to dine alone in the cafeteria:  
We're guessing lunch between Rousseff and Putin ended a little like this:
Day one of the summit wasn't even over, but Putin announced that he was leaving early. Maybe he was feeling left out?
Signed @G20Australia 'family photo' - no signature from President #Putin! @KremlinRussia_E @LanaLukash pic.twitter.com/Im6DmB5Pjr

— Paul Myler (@PosolAustralia) November 17, 2014
In the world of high school politics, your positioning in group photos is always an indicator of where you stand on the social ladder. Not exactly center stage for Vlad.
Putin did end up leaving early the next day, but there was one he definitely wasn't going to miss: Cuddletime with koalas.
Putin decided to leave the G20 summit early. Not sure what the koala's plans are http://t.co/dyI2W8ibZv pic.twitter.com/uMvq9gcsWk

— New York Post (@nypost) November 17, 2014
The Russian leader denied that his early departure had anything to do with criticism over his actions in Ukraine, saying that it was about a need for sleep, rather than a geopolitical statement. 
Right. 
Stumped by Putin's indifference in Brisbane, Europe's foreign ministers went back to the drawing board on Monday to discuss what to do next in Ukraine. Things outside of the diplomatic arena are only getting more serious, as tensions continue to mount in eastern Ukraine. On Sunday, Ukrainian president Petro Poroshenko said that he was ready for the "worst case scenario" — "full-scale war."  
Here's to hoping that Putin's next moves are a little less of this: 
and a little more of this: