A New Zealand man is on a mission to save the country's native flightless birds by launching an anti-cat campaign that calls for the animals to be kept inside at all times and slowly allowed to die out. 
Cat-loving New Zealand does not appear to be particularly interested in placing their pets under house arrest, however -- even if doing so will supposedly save the country's struggling bird population. 
The initiative is the brainchild of Gareth Morgan, described by Jezebel as a "Kiwi economist," referring to an endangered flightless bird native to New Zealand.
His new "Cats to Go" campaign does not mince words, stating: "That little ball of fluff you own is a natural born killer."
Despite his anti-cat rhetoric, the Associated Press called Morgan an "animal advocate." In this case, the epithet has a distinctly Darwinian spin -- he appears to be a selective animal advocate.
Here's the deal: Bird-catching cats are not native to New Zealand, so their ready adaptation in thousands of New Zealand homes threatens the nation's once-flourishing native bird population, among them the flightless Kiwis, said AP. 
Morgan therefore wants fewer cats in the country. He says feline pets should be registered, kept inside, neutered, and not replaced when they die. 
With nearly half of New Zealand households owning a cat, one they presumably love, Morgan's movement is not likely to take off. The nation boasts a total of 1.4 million cats, according to Jezebel. 
Morgan thinks that makes for way too many Sylvesters to New Zealand's poor flightless Tweetys, to pull in the old Looney Toon cat-and-bird routine. 
Reaction to the initiative has been swift and to the point. Jezebel nodded to a column in New Zealand's National Business Review characterizing Morgan's cause as nothing short of "animal racism." (The piece already generated 82 fiery comments, a figure likely to grow.)
The Royal New Zealand Society for the Prevention of Cruelty to Animals' Bob Kerridge was equally blunt, telling local TV: "I say to Gareth Morgan, butt out of our lives," according to AP.
"Don't deprive us of the beautiful companionship that a cat can provide individually and as a family," he added. 
Morgan counters that by saying on the site: "Imagine hearing birdsong in our cities."
You know who has something to say about this? GlobalPost's mascot, Boris The Cat.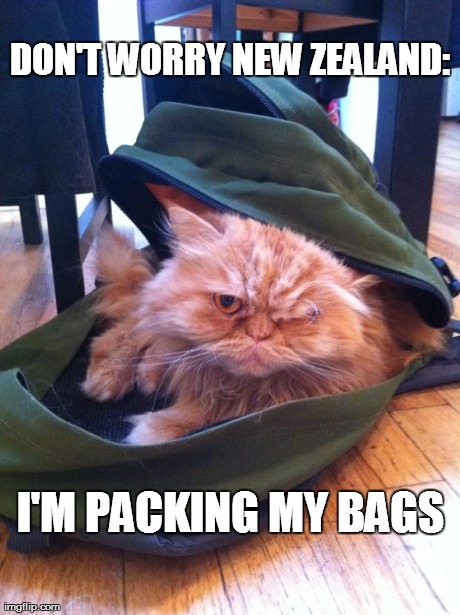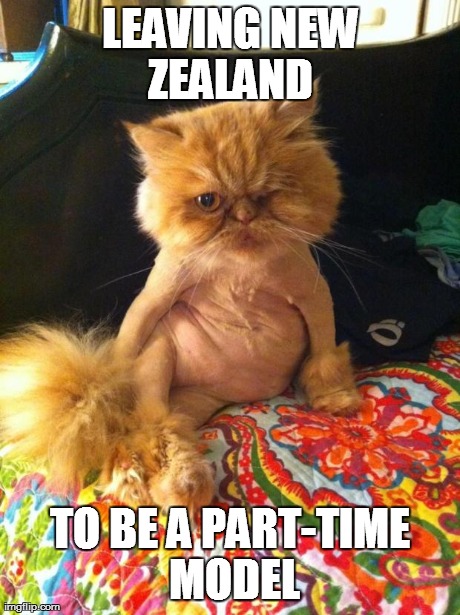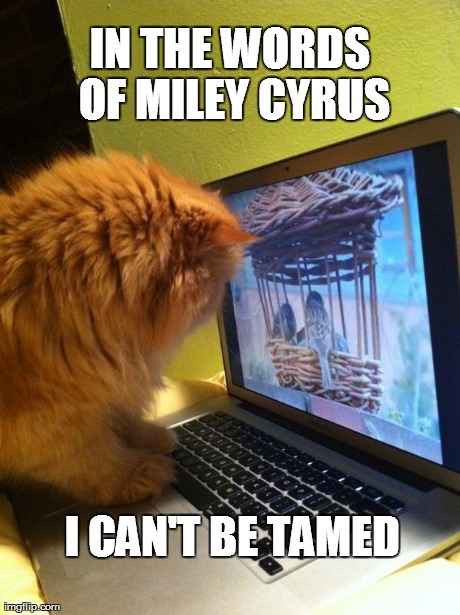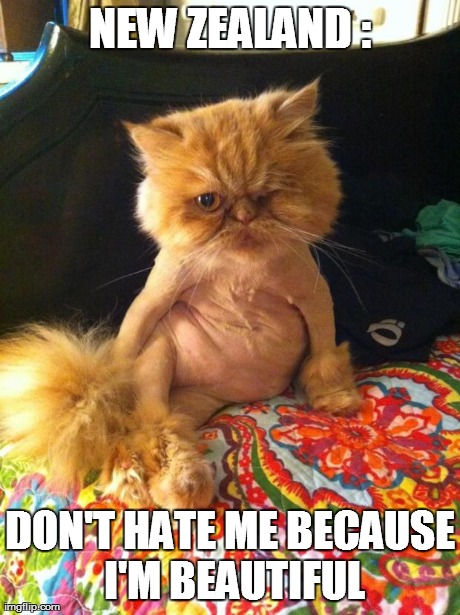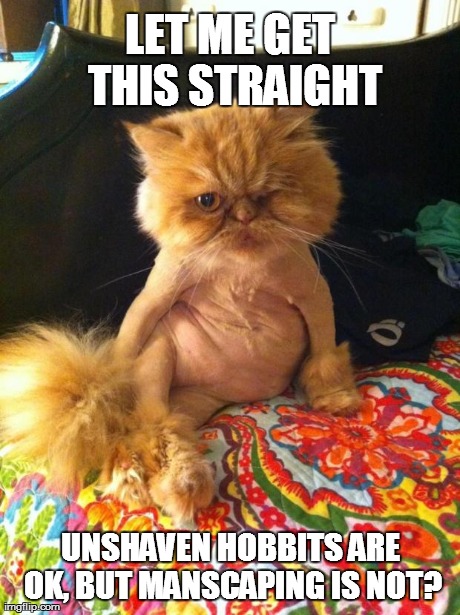 Here's a graphic, to boot: 
Seems the chase is on in New Zealand. Cue Merry Melodies!