A highly anticipated biography of Malcolm X was published today, with new research that will likely challenge many of our existing notions about the still-controversial black leader. Sadly, the book's author won't be able to engage in the fresh debates it's certain to generate. Columbia University historian and civil rights scholar Manning Marable died on Friday at the age of 60, after ten years of work on Malcolm X: A Life of Reinvention, and just three days before the book was published.
Marable's book presents a more complex, more complete portrait of Malcolm X, challenging many of the "gangster" stories that fill the early chapters of The Autobiography of Malcolm X. It also casts serious doubt on the official government account of his assassination in 1965. Exhaustively researched and thoroughly documented (the book is nearly 600 pages), it's set to become the definitive account of Malcolm X's life.
In one of hisfinal recorded interviews, Marable spoke with Kurt Andersenlast spring for our American Icons program about The Autobiography of Malcolm X. At the time, Marable had just finished writing A Life of Reinvention, and was days away from undergoing a double lung transplant. Tethered to an oxygen tank, he eagerly shared some of the stories his research uncovered. One involved an unlikely (non-religious) convert to Malcolm X's message:
I discovered...the police officer who spent a year of his life illegally wire-tapping Malcolm X. And I got his story, and it was fascinating, because Malcolm converted a white cop from New York in the '60s simply by listening to the wire-taps. And he said "This guy is not the enemy, he's a good guy."
Listen to Kurt's uncut, 90+ minute interview with Manning Marable, recorded last spring: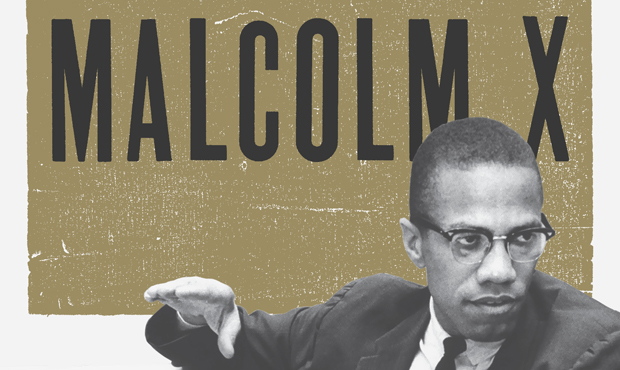 Cover art from Malcolm X: A Life of Reinvention (Courtesy of Viking Press)