We're celebrating 10 years on the air by looking back at some of our favorite interviews about creative inspiration. Sculptor Richard Serra talks about falling in love with steel; choreographer Elizabeth Streb takes on gravity with 30-foot falls; and a rock legend collaborates with a young bluegrass star to make a Grammy-winning album. These stories, and many more, are also profiled in our new book, Spark: How Creativity Works.
And if you've enjoyed this special fundraising show, please consider supporting your local public radio station. Your pledge will help us bring you more great conversations and stories about creativity, pop culture, and the arts.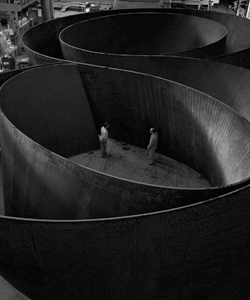 Richard Serra, sculptor
Richard Serra began working with steel as a teenager, on a summer job in a steel mill. His recent pieces are massive, 12-foot-tall steel walls that curve and lean together to form fascinating spaces you can enter and walk around. Serra walked Kurt Andersen through as he was finishing his installation at the Museum of Modern Art in New York. Produced by Sarah Lilley.
(Originally aired: May 25, 2007)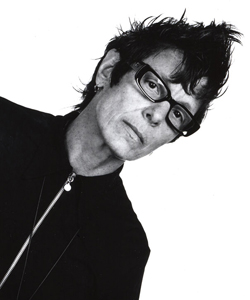 Elizabeth Streb, dancer and choreographer
On site at her dance laboratory in Brooklyn, Elizabeth Streb tells Kurt about the genesis of her "extreme choreography." She says it started in her childhood, hunting and fishing with her father. Her new book is called, Streb: How to Become an Extreme Action Hero.
(Originally aired: April 30, 2010)
Watch Kurt join the action at Elizabeth Streb's dance laboratory: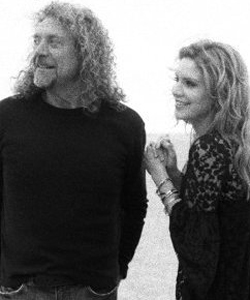 Alison Krauss and Robert Plant, musicians
The reigning queen of bluegrass teamed up with the 1960s rock legend for an album of cover songs called Raising Sand. Krauss and Plant tell Kurt about their unlikely collaboration.
(Originally aired: November 2, 2007)