HTML5is here, and if you're like me you have no idea what that means. Thankfully, (and in a sentence I never thought I'd write),Arcade Fireand Google are here to help. The indie band and the internet behemoth teamed up to make a music video called 'The Wilderness Downtown' with HTML5, showing just what the internet of the future looks like.
The latest version of the standard markup language used for building websites, HTML5 allows designers to choreograph extra content to pop up in moving windows, sync that content to a user's actions, and personalize the overall browsing experience. But Google didn't settle for explaining what HTML5 does or how it works via boring press releases and guided demos. Rather, they had writer/director Chris Milk showcase the kind of thing we can expect ambitious developers to create with it. The result is the most comprehensive audiovisual experience since Purple Rain.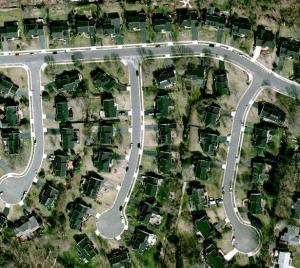 Download the Google Chrome browser -- the animation will run on other browsers, but not as cleanly -- then go to The Wilderness Downtown, where you'll be prompted to enter the address of the house in which you grew up. The website then embeds images of your childhood home taken from Google Maps and Street View. Sure enough, that's your street and your house being pixilated and set to the music of Arcade Fire. It's an effective way of evoking nostalgia for the simpler days of youth, while reminding you that you're not in Kansas anymore.
The video reminds me with a kick to the face just how quickly technology is accelerating, and how many doors that opens for artists. Choreographed pop-ups, augmented reality animation, personalized content: This will be standard fare in no time, and not just for websites, but for movies, live concerts, and even print. The possibilities are absolutely staggering -- a little scary, but amazing to think it's just the beginning.