We were thrilled to hear last week that graphic designer Milton Glaser has been awarded a National Medal of Arts. He's probably best known for his 'I heart NY' logo, along with countless designs of magazines, posters, interiors, hotels, shopping malls, and on and on. We celebrate his uncanny ability to translate complex ideas into simple and elegant graphics. He's been at it since 1952 (he's almost 81, and still working).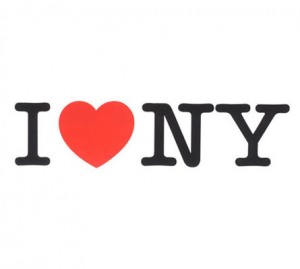 Glaser spoke with Kurt in 2006, and he summed up a creative life beautifully: 'The notion of taking something that exists only in your mind and making it come to life is to me the most miraculous occurrence. And when it comes out well, it is as satisfying as anything I know.'
Listen to the interview here.
- Cary Barbor